Serving Injunction/Freezing Orders in India
A freezing injunction order is an order passed by any court which then prevents the specific company from disposing-off their goods or selling their assets. It is therefore entertained by those parties who want some particular goods to be protected and ensure that they are protected under the court.
When can a request for freezing of orders be made?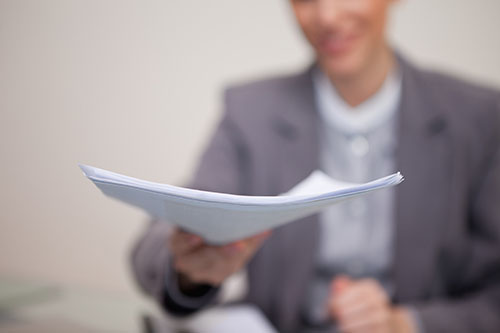 A plea for freezing of orders can be made before court procedures are issued. An application before the procedures begins can ensure resources if the candidate doubts that the other party will discard those assets before a judgment can be acquired. However, the freezing request can be called for even after the court has started its trial or issued any kind of judgment so that the party can put a hold to the disposal of assets before the court order is carried forward. A freezing order can likewise be looked for in help of the intervention of the proceedings. Only in some circumstances when a party can ask a court for a stay or free order for proceedings that are going on in overseas.
Who can face freeze of injunctions?
Freezing of injunction can only be subjected personally against the mentioned party. It can be released against any potential defaulters or a party who is holding the concerned assets on behalf of the defaulter person. The third party can also be a trustee or a bank.
When can a court Grant freezing Orders?
If it gives the idea that the obligation is expected and owing, and there is a peril that the borrower may discard his advantages, in order to vanquish it under the watchful eye of judgment. Let us take an example of a party who holds its assets in India but is that point of time residing outside India then, the court can come forward and restrain the party from selling off its assets which are in India. Like in the case of Vijay Mallya, when Vijay Mallya was declared a bankrupt by the banks and he was residing outside India at the very moment, the court passed a freezing order on all its properties so that he could not sell all his property.
How Indian Process Servers can help you to serve Freezing Orders?
Indian process servers are an elite and one of the professional servers in the land of India. Indian Process Server is very affordable yet reliable process servers in India. We not only conduct services in India but also conduct services in Asian and European regions as well. People looking for professional process servers can contact us for requirements in London, United Kingdom, and New Delhi, India. Indian Process servers have proven its mantle when it comes to serving divorce cases in India. We have also handled legal servings, legal complaints, and Subpoena serving better than its competitors. Our process servers working in Indian Process Servers agency are well-experienced servers are located all around India. We are specialized in providing the customer with quick, efficient, and hassle-free service. Indian Process servers with its year's knowledge have a very good grasp over all the legalities and always sought to provide the best in class and premium service to its customers. Indian Process servers in India have done thousands of process services under the capable direction of an eminent attorney. Process Service in India is an excellent choice for any type of legal work and court proceedings. With its years of experience, it has helped many parties with their Injunction/Freezing Orders and is continuing its good work and excellent customer service. Please email us at [email protected] to know more about our process services in India.