Serving Summons & Writs in India
Indian Process Server is typically related to the delivery of documents related to personal or family matters such as divorce papers, child custody, petitions for summons and writs, etc. in India. Indian Process Servers is a branch of Greves Protection Management Pvt. Ltd., India. It is a process serving unit which deals with the process services in India. It is only responsible for the management throughout India. It is a trained Process Service Division in India which is provided with the process servers required to deal with legal or judicial documents anywhere in India. We are able to deliver important documents to the right people without even confirming Our addresses. Our experience of twenty years and accessibility to vast location enables them to serve better. Our notable services include:
Serve summons throughout India which is issued by the court along with the non-controversial manner.
Serve all kinds of complaints to support all kinds of legal issues throughout India.
We serve divorce papers to respondents anywhere in India and keep the manner extremely professional even for sensitive matters.
We serve papers related to child custody to people residing anywhere in India.
Hague Service Convention, Service of Summons & Writs in India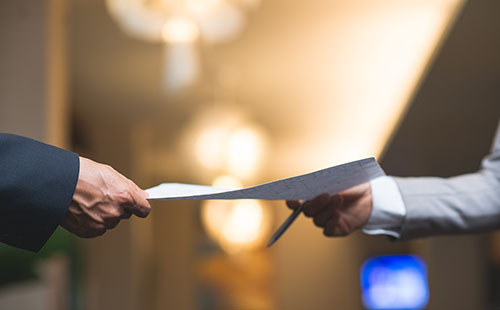 Summons is basically a legal order issued by the court or any other administrative authority against a person or organization. When a suit is filed against any entity the court order summons against this. This tells the entity to appear before the court for trial on a given date. This acts as a permit for the defendant to appear and answer for the claims and allegations. This ensures a free trial and so issuing a summon is a very important part of the legal case.

In this case, the Indian Process Server plays an integral role in handling the legal matters and to serve legal documents to any part of the country. The services provided by the IPS are some of the most dependable and trustworthy procedures in India. We provide complete protection of our client's documents along with complete confidentiality of Our information. The clients are ensured with complete presence of trust and reliability. We grab every available opportunity to strengthen the bond and embed trust within our clients. We provide services through personal process servers and also The Hague Convention. The Hague Convention requires almost three months time for the completion of the process but it is proved to be the safest methods of process service. The personal process service on the other hand is relatively faster and is offered at reasonable rates.

We all know that Right to Constitutional Remedies is a fundamental right of every Indian citizen, therefore a violation of this right is a punishable offense. The Supreme Court and high courts issues writs against the violation of this right. There are basically five types of writs namely Habeas Corpus, Quo Warranto, Mandamus, Certiorari, and Prohibition. These writs ensure the safeguard of the Right to Constitutional Remedies. Our Indian Process servers provides the actual legal documents to the client as we are not a part if litigation. Our requirement to complete the process service is minimum and we ensure the availability of our process servers all throughout the country. Our professionals possess immense managerial quality and massive intelligence which enables them to get clients from far off locations and also help them understand the existing laws and regulation applied to the governance of the procedures. Our professionals have been skilled to break all conservative notions which prove as a hindrance to the process service in India. We have been providing exclusive services to every organization, institution and to every other entity who wish to gain reliable services at an affordable rate.
One of the primary purposes of the Indian Process Server is to ensure that the judicial and extra judicial matters are brought to the notice of the court. Our process serving agent in India ensures the delivery of all the legal notices and documents to the respective clients at a given time and at an affordable rate. Please email us at [email protected] to know more about our process services in India.